Search Engine Optimisation - SEO
PROFESSIONAL SEO SERVICES THAT GETS RESULTS
Search engine optimisation (SEO) optimises your website so it appears at the top of search results in order to reach potential customers who are interested in your products or services when they are actually looking for them. Here you can learn more about SEO and how Beet can help you.
Do you want to know more about the potential of your website? Contact us using the form below for the chance to win a free SEO audit.
Beet as your SEO agency
- Get a tailored plan to your exact circumstances
- Increase relevant traffic to your website
- Achieve top placings in Google's organic search results
- Reach your target group at the right time
- Build your brand
- Long-term investment for free traffic
- Improve performance in your other channels
Why is Beet the SEO agency for you?
At Beet, our SEO experts will tailor a plan to your exact circumstances and needs in order to achieve your goals. We offer a full range of SEO services, from content SEO to technical SEO and link building, and have long and broad experience of working with SEO for a wide variety of industries.
SEO is a channel that takes time, and in order to gain maximum results we recommend a continuous approach. If managed properly, SEO can improve your placings and enable you to capitalise on the effect of this in the long term. SEO optimisation of your landing pages also boosts the results of your other advertising, as it leads people to the most relevant landing pages, which can lead to both higher Quality Scores and lower prices per click for your SEM advertising.
As well as SEO experts, we also have experienced specialists working with all digital marketing channels and in close collaboration to ensure maximum impact for your SEO marketing.
What happens when I choose Beet as my SEO company?
We analyse your current situation and get to know your company and your challenges
We develop an SEO strategy and prioritise activities
We work continuously with your SEO, fully tailored to your needs
We provide continuous feedback and presentation of your SEO results
Our SEO professionals work very closely with you for a fixed monthly fee.
Analyse your SEO potential
Would you like an SEO analysis of your website to identify your SEO potential? We offer a completely free SEO audit, our micro health check, to one company every month. Use the contact form below to tell us more about your company and select "I want a micro health check".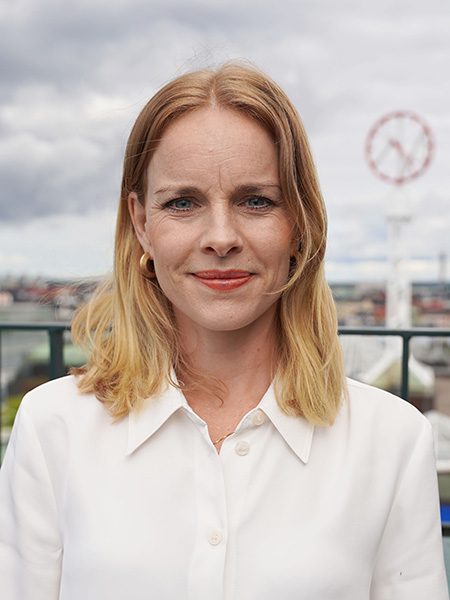 Senior SEO specialist
Malin Selberg
GET HELP WITH YOUR SEO
Would you like to find out more about how Beet can help you with SEO? We'd love to take a closer look at your website to discuss its potential. Just select I want a micro health check in the contact form below and tell us more about your company for the chance to get a free SEO audit.
Contact us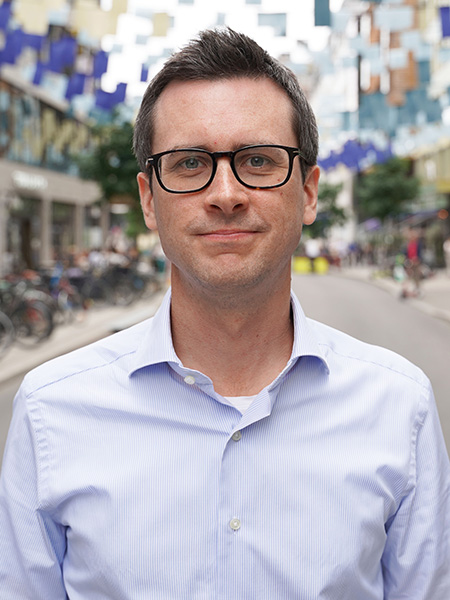 Senior Digital Analyst
Martin Frönmark
HELP WITH YOUR DIGITAL ANALYSIS
Continuous testing and analysis of data is one of the primary keys to success with your digital marketing. Would you like to know how we can help you with digital analysis? Contact us - we'd love to tell you more.
Contact us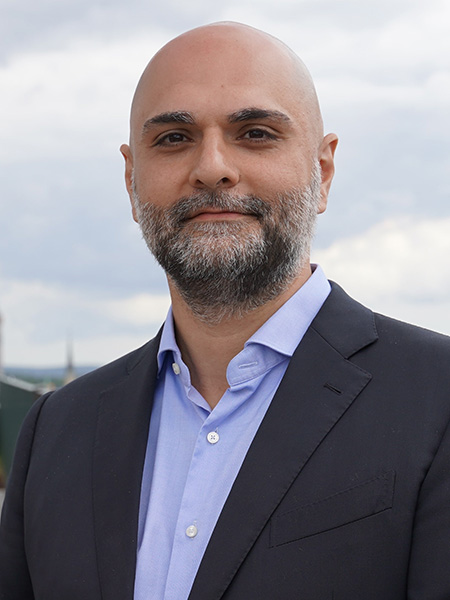 Digital marketing strategist
Saeid Sasan
SUCCEED WITH YOUR DIGITAL STRATEGY
Our experienced digital strategists will help you to develop a strategy based on dynamic working methods and give you the power to compete in an ever-changing world. Contact us to find out more.
Contact us
Be browsing: SEO
Read more about the different aspects of search engine optimisation, SEO strategy and how we carry out an SEO analysis. And don't miss the chance to get a free SEO analysis of your website.
How Beet can provide you with SEO services
SEO is a long-term channel that brings in both traffic and conversions. No matter what your business is, SEO is a great cost-effective and long-term solution for achieving more page visits and more conversions. At Beet, we work with all aspects of SEO, both on page and off page, including content optimisation, technical structure, and link building. Our clients come from a broad range of sectors and have a wide variety of goals within sales and lead-based conversions. We always tailor our approach to our clients' goals and resources.
Step 1: KEYWORD ANALYSIS, COMPETITOR ANALYSIS AND TECHNICAL ANALYSIS
We begin with an SEO analysis, which examines the most important SEO elements. The keyword analysis lays the groundwork for the digital content strategy, while the competitor analysis gives a clear picture of the market and how strong your competitors' domains are. The technical analysis, often carried out directly with a developer, specifies priorities and shows what technical implementations and corrections are needed to improve the website, based on SEO best practice.
Step 2: CONTINUOUS SEO TAILORED TO YOUR NEEDS
Our continuous SEO work and SEO strategy build on the results of the analysis. We set the forward strategy together with you. We factor in search volumes, current position, competition, content and profitability in our optimisation work.
Step 3: FOLLOW UP AND PROGRESS REPORTS
The SEO work is continuously monitored, with progress reports and analysis to show the results of your SEO activity and guide future activities.
Market share
Google dominates the search market, and in 2020 it had a whopping 92.54% market share.
SEARCHES PER SECOND
Every second, more than 40,000 searches take place on Google, which is around 8.5 billion searches per day.
NEW SEARCHES EACH DAY
15 % of all searches on Google every day are completely new searches that have never been done before.
Why work with SEO?
Working with SEO increases the visibility of your website, which generates more organic traffic and more conversions. Here are some of the benefits of SEO:
Higher placing for relevant keywords in organic search results
Increased relevant traffic at different stages of the purchasing journey
More conversions
Greater market share and greater authority within your industry
Improved website with better user-friendliness and readability
Brand-building
Long-term investment for free traffic
Be browsing: SEO
Read more about SEO-analysis and SEO-strategy!
SEO is a long-term investment that increases both traffic and conversions
What is SEO?
SEO is a digital marketing channel that took off in the 90s with the growing awareness of the importance of visibility on search engines. As search engines grew and fine-tuned their algorithms, there was greater focus on improved optimisation to meet the requirements of the search engines and thus achieve greater visibility.
SEO and Google
There are several search engines, but Google is the biggest in Sweden, so Beet works primarily with optimisation according to Google's guidelines. Google is also the biggest search engine in the rest of the world, but in certain countries and territories there is more competition from local players.
SEO is divided into three parts, with all of them being of equal importance, complementing and working in symbiosis with each other. Content SEO, technical SEO, and link-building are the three pillars of SEO. Google has over 200 algorithms that guide its search results, and the algorithms divide optimisation work into these three parts. These parts depend on each other directly and cannot stand alone. All algorithms guide search results so that whoever is searching gets the most relevant results, based on the intentions behind the search.
THE AIM OF SEO
The primary aim of SEO is to improve placement for important keywords. A higher ranking means more traffic to your website. More traffic through relevant keywords and search phrases usually means a higher conversion rate. Optimising your conversion rate, however, requires a complementary strategy for conversion rate optimisation, CRO. This means SEO is a key factor in increasing conversion rates.
SEO and synergies with other channels
Beet is a full-service agency with specialists in all aspects of digital marketing. This enables close alignment between channels. If you choose to work with us through several channels, we make sure that the channels all interact and that we leverage synergies between them. Primarily, SEO can benefit hugely from SEM and increase your chances of achieving greater exposure for less money, as traffic is directed to relevant SEO optimised landing pages. Landing pages created with the help of SEO also provide a strong foundation for social media marketing, on everything from Facebook and Instagram to LinkedIn and Snapchat.
Who needs SEO?
All websites need SEO. In a constantly changing landscape, where algorithms change search results overnight and your competitors are constantly on the lookout for better placement, you cannot ignore SEO. If you're at the top, there are no guarantees you will stay there if you do not work actively with SEO. By working continuously on SEO, you will not only retain your current ranking on Google, you will also increase your chances of improving it.
It is never too late to start working with SEO. For the best results, you need to work continuously on all aspects of SEO. Some websites face technical obstacles, as they can be locked into their CMS with hard-coded containers. However, you can achieve a lot by investing your resources in content SEO, where there is no limit to how much relevant content you can create. The rule of thumb is 'the more, the better'.
SEO is a fundamental part of your channel mix and your digital strategy. With SEO optimisation of your website, the people coming through digital channels are much more likely to find your content relevant to what they are looking for. We'd love to take a closer look at how we can help your company succeed with SEO. Contact us to find out more.
Contact us
Do you want to know how our services can help you achieve your business goals? Get in touch below.
info@beet.se
+468-409 260 00