LinkedIn Advertising
REACH THE RIGHT TARGET GROUP WITH LINKED IN ADS
Marketing on social media such as LinkedIn enables you to reach the right target groups efficiently. What is unique about LinkedIn marketing is the information made available about its users, like their career history and educational background. This means that campaigns for these target groups are often very successful. LinkedIn is often recommended as a channel for B2B advertising, but is also suitable for B2C.
Here we explain more about LinkedIn advertising and how Beet can help you. Are you interested in finding out more about how we could help your company? Just contact us and we'll be happy to tell you more.
WHAT CAN LINKEDIN ADS DO FOR YOU?
- Increased brand awareness through relevant ads
- Advertising directed to specific professional roles/educations
- Precise segmentation of target groups
- Effective B2B and B2C marketing
- Lead-Gen forms to generate relevant leads
*- Sponsored InMails that are cost-effective and relevant
Remarketing on other social media platforms, e.g. Facebook, can be based on LinkedIn data
How can Beet help you with LinkedIn marketing?
Beet is a full-service agency with specialists in several digital channels. We can provide you with a complete solution or help you with individual marketing channels. If LinkedIn seems like the right platform for you and a relevant advertising channel for your company, Beet can help you to:
Set a strategy adapted based on your company's needs and situation
Start up an advertising account with the right tracking and payment solution
Set up all your campaigns according to your strategy plan
Continuously manage your advertising account and optimise according to KPI targets
Analyse results and create reports tailored to your goals
Continuously evaluate and improve your campaigns
What happens when Beet is your LinkedIn agency?
We analyse your current situation and get to know your company and your challenges
We develop a strategy and plan future campaigns based on your goals
We work continuously with your campaigns, both short-term campaigns and always-on campaigns
We provide regular feedback, reports and presentations of results
Would you like to know how we can work together to maximise the impact of your advertising on social media? We offer a free micro health check for a few selected companies each month, where we analyse their current situation and potential. Just contact us using the form below and choose "I want a micro health check".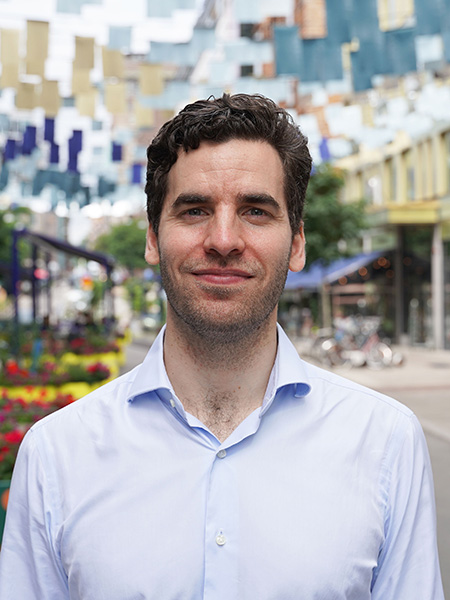 SENIOR PAID SOCIAL SPECIALIST
David Svensson
ADVERTISE ON LINKEDIN
Would you like to find out how Beet can help your company with social media marketing? We would love to take a closer look at your company and discuss which platforms would work best for you. Just choose "I want a micro health check" in the contact form below and tell us more about your company for the chance to win a free paid social check-up.
Contact us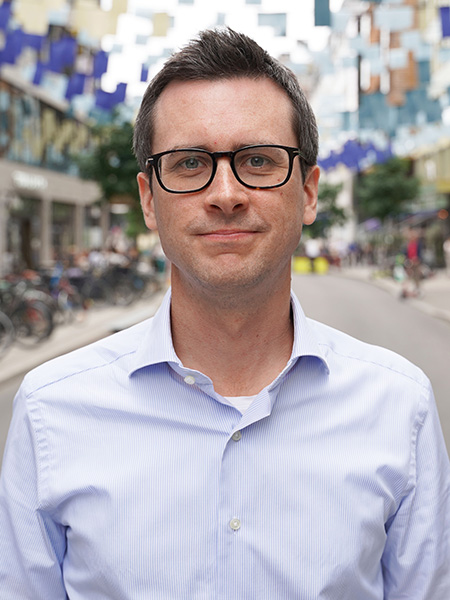 SENIOR DIGITAL ANALYST
Martin Frönmark
HELP WITH YOUR DIGITAL ANALYSIS
Continuous testing and analysis of data is one of the primary keys to success with your digital marketing. Would you like to know how we can help you with digital analysis? Contact us - we'd love to tell you more.
Contact us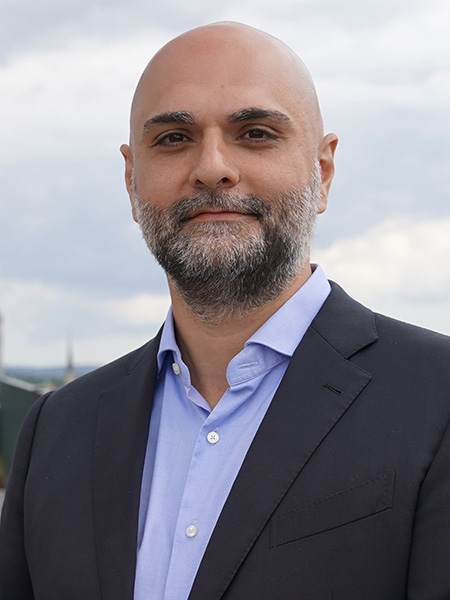 DIGITAL MARKETING STRATEGIST
Saeid Sasan
SUCCEED WITH YOUR DIGITAL STRATEGY
Our experienced digital strategists will help you to develop a strategy based on dynamic working methods and give you the power to compete in an ever-changing world. Contact us to find out more.
Contact us
All you need to know about digital B2B marketing
For B2B companies, marketing can seem overwhelming and difficult to manage. Client journeys are usually longer and more complex, while the target groups are usually narrower than for classic B2C marketing. Here we explain everything you need to know about successful B2B marketing.
Read more
Why should you work with LinkedIn Marketing?
LinkedIn provides access to unique and very specific information about its users. This means that we can target LinkedIn ads differently to how we work with other social channels. For example, we can reach people with a specific job title or role or people who have studied certain subjects or programmes. We can therefore offer highly relevant advertising to the right people.
Although LinkedIn is a platform aimed at professionals and businesses, that does not mean that only B2B-specific advertising works there. There are opportunities beyond business-to-business, and Beet can help you to identify the right options for your business.
SOCIAL MEDIA
Read more about how Beet can help you succeed with marketing on other social media channels.
USE BY WHITE-COLLAR EMPLOYEES
65% of white-collar employees use LinkedIn
USE BY HIGHLY EDUCATED PROFESSIONALS
60% of highly educated people use LinkedIn
USE IN THE PRIVATE SECTOR
55% of people working in the private sector use LinkedIn
About LinkedIn
LinkedIn is a social network for professionals and companies. You can advertise on LinkedIn by using the self-service advertising tool called Campaign Manager. Within LinkedIn advertising, your ads can be shown on both LinkedIn and LinkedIn's Audience Network, which is made up of the websites and apps of partners.
When is LinkedIn marketing a good option?
LinkedIn ads are effective if you are looking to find new contacts, B2B customers and partners or if you want to recruit new employees. To be able to advertise on LinkedIn, you need to have an organic LinkedIn page and an advertising account, called Campaign Manager.
LinkedIn advertising is either charged as CPC (cost per click) or CPM (Cost per thousand impressions). The minimum budget allowed for LinkedIn is SEK 70 per day. Job ads cost SEK 180 per day.
LinkedIn is the only platform that gives us access to so much information about users' career histories and educational backgrounds
Target groups and ads on LinkedIn
TARGET GROUPS
There are several ways to build target groups for LinkedIn advertising. You can base them on target group characteristics such as location, company, work experience, education, demographics, interests and more. By using target group matching, you can create customised target groups. It is essential that the target group is relevant for your advertising, but at least 300 members of a target group are required to be able to advertise on LinkedIn.
LINKEDIN ADS
There are several types of ad format, each suitable in different ways depending on what your goals are. The ads also need to be adjusted depending on the platform on which they are displayed. Sponsored content is shown in the user's feed on their computer, mobile or tablet. Sponsored InMails are personalised ads that are delivered directly to the user's inbox on LinkedIn and look like messages, which means that the user receives a message notification. Text ads are a simple format, and they either appear in the right-hand corner or at the top of the user's feed.
Contact us
Do you want to know how our services can help you achieve your business goals? Get in touch below.
info@beet.se
+468-409 260 00