Google Shopping
INCREASE YOUR SALES WITH GOOGLE SHOPPING
With Google Shopping, you can showcase your products and increase sales by appearing at the top of Google's search results with a product image, name and price. Google Shopping ads are a component of Google Ads and SEM. As a Google Premier Partner, Beet is one of the largest 3% of Google Ads partners in Sweden.
Would you like to know more about the potential of Google Shopping for your company and how Beet's Google Shopping specialists can help you? Contact us using the form below for the chance to get a free check-up.
WHAT CAN GOOGLE SHOPPING DO FOR YOU?
- Your products shown at the top of Google's search results
- Visibility for non-brand related keywords
- High relevance
- Broad online presence
- Fast results
- High CTR
- Increased sales in bricks-and-mortar stores
Beet can help you succeed with Google Shopping advertising
Beet's SEM specialists have deep expertise in Google Shopping and other SEM channels. We are always on the lookout for new insights and use a strictly data-driven model, meaning that our specialists optimise your ads based on real numbers to get the best possible value for your advertising budget. As fully certified Premier Partners, which is Google's highest level of partnership, Beet's specialists always have access to Google's own training courses and presentations, the latest information on Google Ads product updates and much more. This ensures that we can quickly optimise your Google Shopping ads based on the latest insights and industry updates.
Beet can help you with a full range of Google Shopping marketing services:
Set-up and design of your campaigns
Optimisation of your product feed
Strategy and goals for your advertising
Continuous optimisation to reach your goals and KPIs
Coordination with your other advertising
Tracking to measure advertising results
Detailed analysis and reports
What happens when you work with Beet?
A start-up meeting where we get to know your company, your challenges and your business goals
We conduct a thorough analysis of your current situation, develop a strategy based on your goals and identify priority activities
Continuous support tailored to your needs
Regular feedback and reporting
We would love to talk to you about how we can work together to maximise the impact of your SEM advertising with Google Shopping. We offer a free micro health check for a few companies each month. Just contact us using the form below and select "I want a micro health check".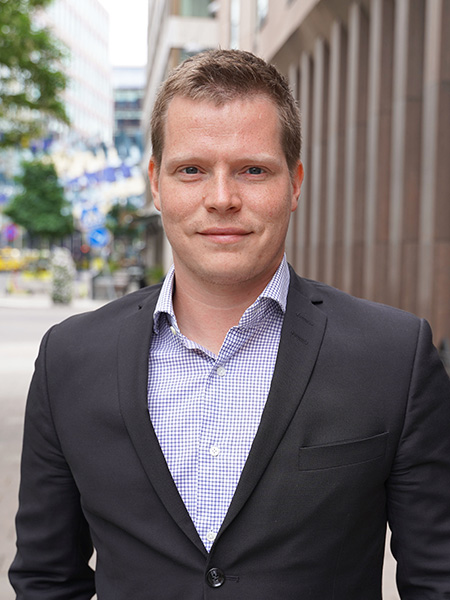 Senior SEM Specialist
Kevin Wahlström
INCREASE YOUR SALES WITH GOOGLE SHOPPING
Would you like to know more about how Beet can help your company with Google Shopping? We would love to take a closer look at your website to discuss its potential for improvement. Select "I want a Micro Health Check" in the contact form below and tell us more about your company for the chance to get a free SEM check-up.
Contact us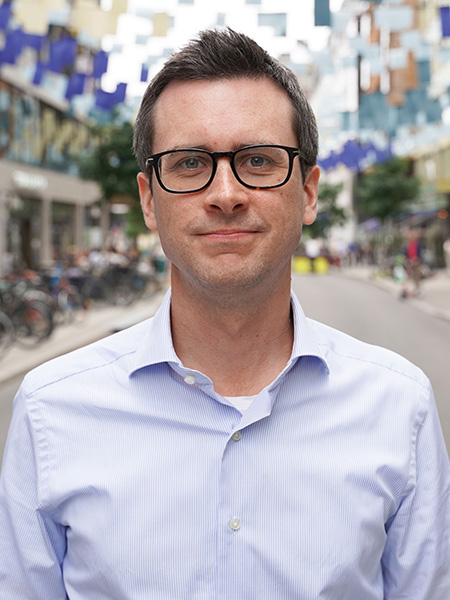 Senior digital analyst
Martin Frönmark
HELP WITH YOUR DIGITAL ANALYSIS
Continuous testing and analysis of data is one of the primary keys to success with your digital marketing. Would you like to know how we can help you with digital analysis? Contact us - we'd love to tell you more.
Contact us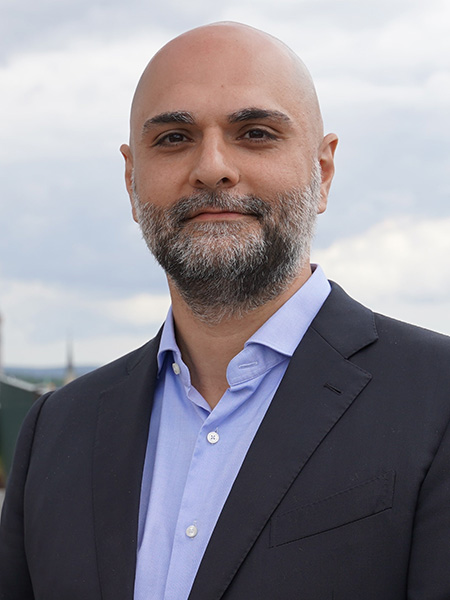 Digital marketing strategist
Saeid Sasan
SUCCEED WITH YOUR DIGITAL STRATEGY
Our experienced digital strategists will help you to develop a strategy based on dynamic working methods and give you the power to compete in an ever-changing world. Contact us to find out more.
Contact us
Google Shopping combines effectively with other channels
Beet is a full-service digital marketing agency with specialists in all digital channels, which allows us to collaborate across channels and create synergies between them. We can help you with individual channels or with complete digital marketing solutions. Google Shopping campaigns can be combined with SEO and CRO of your website for greater impact. These synergies increase conversion rates as potential customers who click on a Google Shopping ad are taken to an optimised and relevant landing page. SEO optimised landing pages for your ads improve their Quality Score, which is a rating from Google that affects cost per click. The better your Quality Score, the lower your CPC rates.
SEM
Learn more about search engine marketing.
What is Google Shopping?
Google Shopping is a type of campaign within Google Ads where ads feature a product image, name and price. The content of the ads is based on information from a product feed that is uploaded to Google's Merchant Center and then used in Google Ads.
In a Google search, the Shopping ads appear at the top or to the right of the search results, which show several ads from different advertisers. Shopping ads can also be seen on Google Shopping, YouTube, Gmail and the Google Display Network.
The ads are shown to people who are interested in your product and have therefore actively searched for it on Google. Customers are able to directly compare similar products from different sellers before deciding where to shop. If you have uncompetitive prices, for example, you may get a low number of clicks on your ads. This means, however, that people who do click on your ads are very interested and have a clear intention to buy. This in turn is more profitable because you only pay when customers choose to click on your ad, (pay-per-click advertising). If you have a webshop with products for sale, Google Shopping is the way to go.
Our partnerships and awards provide a guarantee that we offer the highest quality services to our clients. Here are see some of Beet's partnerships and certifications.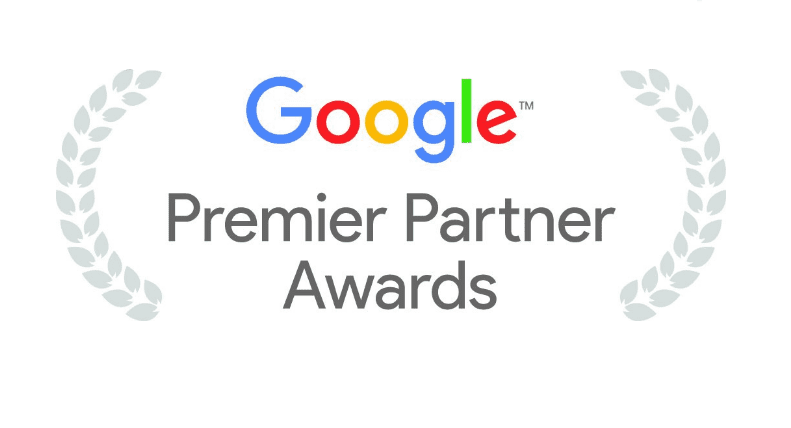 If you want to achieve results and enjoy a better return on your investment, Google Shopping is your best tool
Full focus on profitability with Google Shopping
The goal of a Shopping campaign is to sell as much as possible for the lowest advertising cost. Campaigns are therefore often measured according to ROAS (Return on ad spend), which shows how much you get for your investment.
Different campaign types in Google Ads can have different goals. Shopping, along with search, is the campaign type with the greatest focus on conversions and pure sales. When you want to achieve results and enjoy a better return on your investment, Google Shopping is the best tool if you have products that are allowed to be shown.
BENEFITS OF GOOGLE SHOPPING:
High relevance
Broader presence
Fast results
OBJECTIVE:
Increased return on investment
Conversions
Read about how Beet and Kjell & Co worked together to build a strategy that increased sales both online and offline.
Read more
Feed optimisation
A product feed is a list of products that are for sale. The feed contains attributes that are mandatory, such as price and name. In addition to the required attributes, other values can be included, such as colour, material and size. Optimising your list of products increases the relevance and likelihood of your products being seen by customers. As the product feed is the most important component of a Shopping campaign, the main focus is on keeping the information updated and optimised.
This is where Beet comes in. As a Google Premier Partner, we always have access to all the latest updates within the various components of Google Ads. Our SEM specialists are entirely data-driven and have long and broad experience of how to set up a feed in the best way. They will analyse your results continuously to constantly improve the ROI of your ads.
HIGHER INCOME
Shopping ads have been shown to generate 12% higher revenue per click compared to desktop search ads with non-branded keywords.
CLICK SHARE
Google Shopping accounts for 65% of all Google Ads clicks.
SHARE OF NON-BRAND RELATED CLICKS
Google Shopping accounts for 89% of all non-brand ad clicks for retailers.
Different types of Shopping advertising
In addition to traditional Shopping campaigns, other options may be of interest.
Local Inventory Ads
This type of advertising focuses on showcasing products that are available in stores. Customers can only see the ad if they are near the store. These ads work especially well for customers who want to get hold of an item quickly and easily.
Smart Shopping
The difference between traditional Google Shopping and Smart Shopping is that Smart campaigns can be seen in more places and on broader searches than normal product ads.
Smart campaigns are automated and based on Google's Machine Learning. This makes them a powerful method for predicting the intentions of potential customers and how likely their searches are to lead to conversion.
This type of Shopping advertising will soon be replaced by a new Google service called Performance Max. Performance Max campaigns are designed to find the right customers more efficiently and to generate better results through Google's machine learning and automation.
3 sätt ditt företag kan synas på Google
Hur syns man på Google som företag? Med en befolkning där ca 60% av svenskarna googlar varje dag och 80% gör en sökning på Google innan ett köp, är det en självklarhet att allt fler ställer sig den frågan. Vi listar 3 olika sätt att synas på Google och reder ut det här med kostnader. Läs mer!
Read more
Contact us
Do you want to know how our services can help you achieve your business goals? Get in touch below.
info@beet.se
+468-409 260 00