YouTube Advertising (Video Marketing)
GET EXPERT HELP WITH YOUR YOUTUBE ADVERTISING
Advertising on YouTube enables you to reach a large number of potential customers who watch or search for videos on YouTube. Beet has a strong track record of successful marketing campaigns on YouTube.
Here we explain how YouTube ads work and how Beet can help you with video advertising on the platform. We offer a free micro health check for a few companies every month, where we take a closer look at their advertising accounts and analyse the potential. Contact us using the form below for more information.
WHAT CAN YOUTUBE ADS DO FOR YOU?
- YouTube is an excellent channel for branding
- You can be visible early in the buyer's decision-making process
- YouTube offers up to 95% visibility
- 80% of Swedish consumers look for information before purchasing
- YouTube has 2 billion users. Reach a huge number of potential customers
- YouTube Advertising is cost effective
How can Beet help your company with YouTube Advertising?
Beet's experienced video advertising specialists tailor solutions to your needs and goals. With our proactive and data-driven approach, we ensure that your YouTube advertising is continuously optimised for maximum effect. We have the skills to help you with everything from strategy to technical set-up and content creation. Our partnerships and awards mean we can offer the highest quality services to our clients.
Beet has specialists within the full range of digital channels, which means that we can synchronise our work across channels to achieve the maximum impact for all your digital marketing.
We can help you with:
Set-up and/or optimisation of your YouTube channel
Tips and advice on how to create video material that works on YouTube
Your YouTube advertising strategy and goals
Identifying relevant target groups and content targeting
Creating campaigns and different ad formats
Tracking to ensure the results of your YouTube ads can be followed accurately
Using Brand Lift to measure the impact of your ads on perception of your brand
Continuous optimisation of your YouTube campaigns to achieve your goals and KPIs
Analysis and reports after each video advertising campaign
What happens when I choose Beet as my YouTube Ads agency?
We go through your strategy, your goals and your wishes at a start-up meeting
We put together a plan for the assignment
We work continuously to optimise your YouTube campaigns, tailored to your goals
We provide regular reports and presentations about results
When you choose to work with Beet, we begin with an initial start-up meeting, where we go over your strategy, your goals and other wishes together. Our video advertising specialists help you to make the right choices based on your unique circumstances. We work with full transparency towards our customers, ensuring you have full insight into the work we do.
Contact us if you would like to know how we can ensure your YouTube advertising reaches its full potential.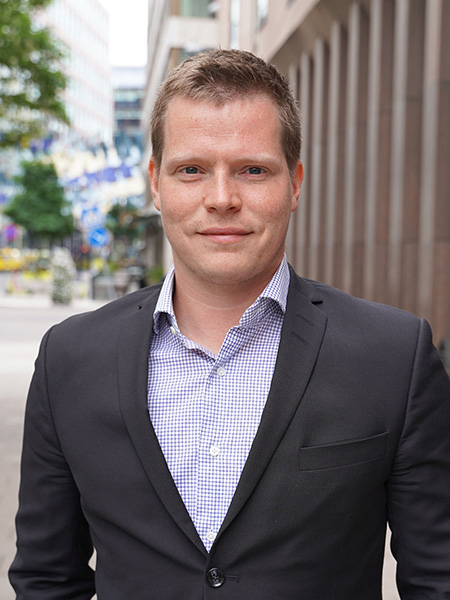 SENIOR SEM SPECIALIST
Kevin Wahlström
REACH THE RIGHT PEOPLE WITH YOUTUBE ADVERTISING
Would you like to know how Beet can help your company succeed with marketing on YouTube? We'd love to take a closer look at the potential for improvement. Just choose "I want a micro health check" in the contact form below and tell us more about your company for the opportunity to get a free check-up.
Contact us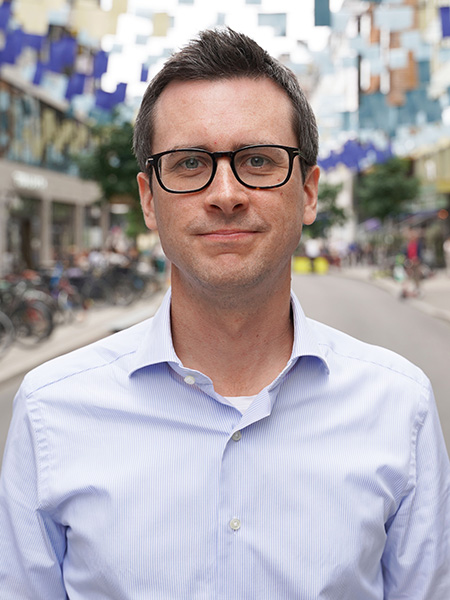 SENIOR DIGITAL ANALYST
Martin Frönmark
HELP WITH YOUR DIGITAL ANALYSIS
Continuous testing and analysis of data is one of the primary keys to success with your digital marketing. Would you like to know how we can help you with digital analysis? Contact us - we'd love to tell you more.
Contact us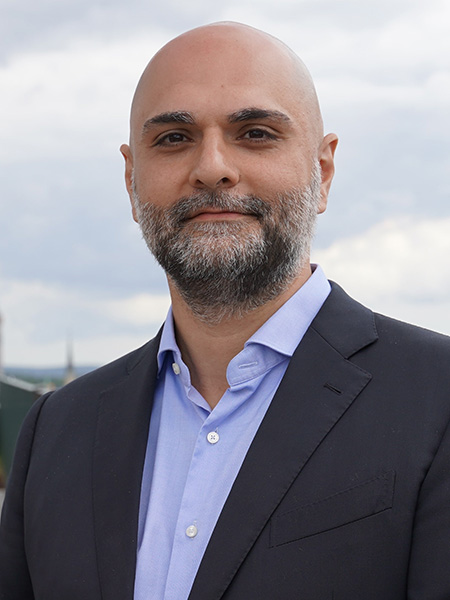 DIGITAL MARKETING STRATEGIST
Saeid Sasan
SUCCEED WITH YOUR DIGITAL STRATEGY
Our experienced digital strategists will help you to develop a strategy based on dynamic working methods and give you the power to compete in an ever-changing world. Contact us to find out more.
Contact us
Why advertise on YouTube?
The Swedish version of YouTube was launched in 2008. Over the years it has become a large part of Swedes' everyday lives. In addition to being the world's largest video site, YouTube is also the world's second largest search engine. In several markets around the world, YouTube reaches more users than any single television channel. YouTube offers fantastic opportunities to spread knowledge and awareness of your company's products and services. 80% of Swedish consumers use YouTube to learn more about a product or brand before making a purchase.
DIGITAL MARKETING – SELECTED CHANNELS
YouTube advertising can be combined with other SEM channels for even greater success.
Ad formats on YouTube - we explain the differences.
Det finns en mängd olika annonsformat på YouTube. YouTube har under årens lopp utökat möjligheterna för annonsering och idag finns det en mängd olika annonsformat att utnyttja. Här reder vi ut vilka format som finns och hur de kan användas!
YouTube annonsformat
80% of people choose to search on YouTube when they want to know more about a product or service
Why should you work with video advertising on YouTube?
There are many benefits of video advertising on YouTube. For example:
You can reach a large number of customers and potential customers and encourage them to act, buy your products, subscribe to your YouTube channel, sign up for newsletters and more
With the help of YouTube's sophisticated settings, we can help you reach specific target groups, whether you work B2C or B2B
80% of people choose to search on YouTube when they want to know more about a product or service. This provides a unique opportunity for you to showcase your company early in the decision-making process
YouTube is a cost-effective way to create a buzz around new products and services and to attract more engaged customers, ambassadors, to your brand
Through accurate measurement, you can easily see how YouTube advertising impacts your results in other channels
Visibility on YouTube is up to 95%, compared with the industry average of 30%
YouTube Advertising enables you to reach your specific target groups efficiently and to achieve your business goals
SUCCESSFUL ADVERTISING ON YOUTUBE
Beet has a long track record of successful marketing campaigns on YouTube. In 2019, our YouTube campaign for the Swedish Crime Victim Compensation and Support Authority, "Av Fri Vilja", received an honourable mention on YouTube Works, and in 2020 the campaign was a finalist in the Force for Good category.
NUMBER OF USERS
Roughly 9 out of 10 internet users over the age of 16 use YouTube.
SHARE OF DAILY USERS
More than 3 out of 10 internet users watch YouTube daily.
CONSUMER GROUP
Students are the largest group of YouTube consumers (99%).
Advertising on YouTube
Through a combination of sophisticated target group and content targeting, you can create effective marketing campaigns for your company. Reach customers and potential customers by encouraging them to act when they watch or search for videos on YouTube. You can choose to place your advertising on YouTube, YouTube's video partners and the Google Display Network.
YouTube video marketing goals
You can have different goals for your advertising on YouTube. For example:
Increase your brand awareness
Acquire more engaged customers
Increase sales and leads
CAMPAIGN FORMATS ON YOUTUBE
Depending on your campaign goal, there are a number of different YouTube ad and campaign formats to choose from. You can encourage people to visit your website, to buy something from your e-commerce site or visit the YouTube channel where your videos are posted.
It is crucial that you have an active and optimised channel to attract and engage both existing and future customers. By frequently updating your channel with new videos, using reference cards and playlists, you can increase your views, shares and subscribers.
Our partnerships and awards mean we can offer the highest quality services to our customers. Here are some of Beet's partnerships and certifications.
See all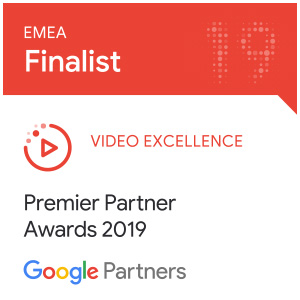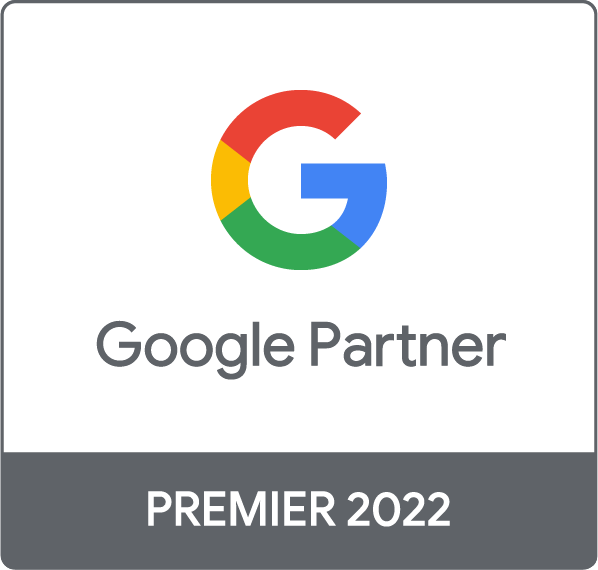 We talked to Marcus Uggla, General Manager of Man of Kind, to find out more about "the magic sauce" and how Beet helped them to achieve more profitable digital growth.
Read more
Contact us
Do you want to know how our services can help you achieve your business goals? Get in touch below.
info@beet.se
+468-409 260 00